Shopping Cart
Your Cart is Empty
Thank you for your business!
You should be receiving an order confirmation from Paypal shortly.
Exit Shopping Cart
A Brilliant Season
For Llancloudy
We are pleased to announce, our breeding season went without hitch. All foals are finally on the ground and are currently out grazing with there dams and sibblings. New photographs will be available very soon. So please check back regularly for updates.
APSB Stud Show & The MELBOURNE ROYAL
The fells clean up at the APSB Stud Show at Bendigo, and a week later, take The Melbourne Royal Show by storm on there debut to the Australian show circuit.These are just a few of the garlands we took home.LLANCLOUDY FELL PONY STUD would like to thank everyone involved in making this such a successful show debut for the fell ponies. Your help, support, dedication, enthusiasm and undeniable friendship has quiet literally overwhelmed me.
A special thank you to the APSB committee for putting on classes and making it happen. Special thank you to the RASV for your support.
THE BIGGEST THANK YOU TO MY SUPPORT TEAM.
Sydney Royal Easter Show 2010
Llancloudy Diamond Smuggler steals hearts at The Sydney Royal Easter Show 2010.
Due to another outbreak of the Hendra virus reported recently in Queensland, Llancloudy will not be taking visitors from this State until further notice.
It is the only way we are able to protect our horses and appreciate many are willing to adhere to biosecurity. However, we just feel the risk is too great.
We appreciate your cooperation and understanding during this time.
Don Eltringham a respected Breeder of the Clarmount Fell Ponies
Comes to Australia to see the Fell Ponies
Don is on the FPS Judge Panel
Ridden, XC, Show Jumping, Pleasure, Endurance, Driving.
Simply the Fell Pony can turn it's hoof to anything you can ask.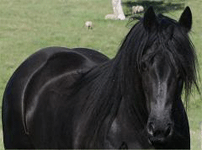 Black
Sire: Goytvalley Magic Minstrel
Dam: Hylands Velvet Lady
Height: 13.2hh
Bone measurement: 10.5 inches
When I look at Sapphire, all I can say is grace, beauty and perfection. An outstanding quality mare, kind and generous to a fault. A Supreme Champion mare in her own right and is the image of her sire Gotyvalley Magic Minstrel a multi Supreme Championship stallion. Sapphire has given to superb quality fillies, the last one being Llancloudy Loulou.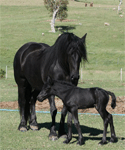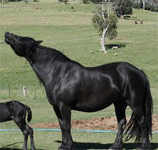 I'm a paragraph. Click once to begin entering your own content. You can change my font, size, line height, color and more by highlighting part of me and selecting the options from the toolbar.
Below - Sire: Goytvalley Magic Minstrel


Below - GS: Waverhead Black Magic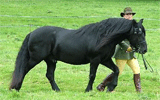 /